Home
>
Improving Accuracy in ICD 10 Coding for Home Health Care Syllabus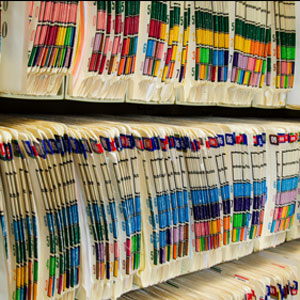 Improving Accuracy in ICD 10 Coding for Home Health Care
Purpose
Increase accuracy in application of ICD10 codes to documentation resulting in quicker claim processing and improved reimbursement for home care agencies.
Description
Complete and accurate coding based on comprehensive documentation is critical to ensuring prompt and appropriate reimbursement for client services in home care. Home care providers caring for clients with complex cares or multiple diagnoses face increased challenges in determining accurate codes for services with implementation of ICD-10.
This class provides hands-on practice and guidance to improve accuracy in the use of the expanded code set. Coders can use the pre-test course to gauge their current knowledge or simply proceed with this course to practice application of the codes through a series of home care case scenarios.
Delivery
This is a self-paced course with a knowledge check quiz after the lesson. Participants must have access to an ICD-10 CM Code book in order to look up codes during the course and post-test. If an ICD-10 CM code book is not available, participants may click on the CMS website link to access and identify codes through this online resource: https://www.cms.gov/Medicare/Coding/ICD10/2017-ICD-10-CM-and-GEMs.html.

After the final lesson you will be required to take the final exam. You must score 80% or higher to pass the course and obtain a certificate of completion.
Objectives
Identify the changes implemented with ICD-10-CM that may impact accuracy of coding
Apply the appropriate ICD-10-CM code based on established coding standards and guidelines
Contact Time
1 Contact Hour: based on 60 minute contact hour
Estimated Time
The estimated time for completion for this activity is 1 hour(s).
Intended Audience
This course is designed for individuals responsible for coding and classifying health data for agencies.
Course Planning Team
Kathy L. Richie, RN, BSN; Kristi Kiehne; MBA; Christine Bushaw, MEd, RHIT; Mary Juenemann, MS, RHIA, CCS
Disclosure Statements:
Commercial Support: This course was developed in accordance with ANCC Commercial Support Guidelines. No commercial support was accepted for the development of this course.
Non-endorsement of Products and Off Label Use: This course provides a balanced view of therapeutic options. Use of generic names is always considered before using trade names. Consequently, if trade names are necessary, when available, we will use trade names from several companies. RCTC and the course planning team do not endorsed any products or drugs that may be mentioned in this course.
Author Originating
Christine Bushaw - MEd RHIT
Chris Bushaw, MEd, RHIT is an instructor for Health Information Technology/Coding Specialist Programs at Rochester Community & Technical College. Previous to this position, she spent over 30 years at the Mayo Clinic in Rochester in various supervisory and management positions including the Health Information Management Department. Chris has a bachelor's degree in Business Management and a Master's degree in Human Resource Development/Adult Education from the University of Minnesota. In December 2008, Chris graduated from the Health Information Technology Program and obtained her RHIT shortly after.
Mary Juenemann - MS RHIA CCS
Mary Juenemann is an instructor in the Health Information Technology program at Rochester Community and Technical College in Rochester. Mary has been teaching for the past 16 years within the Minnesota State Colleges and Universities System. Prior to teaching, Mary had been a DRG Coding Analyst for McKennan Hospital in Sioux Falls, a Coding Specialist for Dakota Clinic in Fargo, and a Health Information Manager for Family HealthCare Center in Fargo and Moorhead. Mary is a past president for MHIMA Region E and past co-auditor for the MHIMA Audit committee. She is a graduate of the HIA program at the College of St. Scholastica and completed her Masters degree in Educational Leadership with Emphasis in Teaching with Technology at Minnesota State University-Moorhead.
Links
Barta, A., DeVault, K., Zeisset, A., and Kuehn, L. (2010) Chicago AHIMA
Papazian-Boyce, L. (2013) Upper Saddle River: Pearson Education
Copyright
Materials used in connection with this course may be subject to copyright protection. Retention of the materials for longer than the class term, unauthorized further dissemination of the materials, or use of copyrighted materials in any way other than intended for this class is prohibited by Copyright and Teach Act laws.
Acknowledgment
This course was developed with Rochester Community and Technical College's Center for Business and Workforce Education located in Rochester Minnesota.
Course Code
HD_QA
Course Category
Medical Coding