Home
>
Patient Privacy and HIPAA Overview for the Paraprofessional Syllabus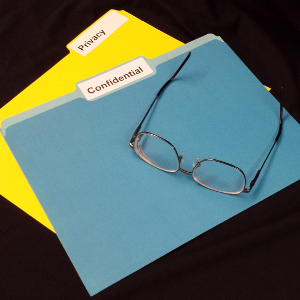 Patient Privacy and HIPAA Overview for the Paraprofessional
Purpose
This course is designed to provide direct care staff in health care settings knowledge on the basic Health Insurance and Portability and Accountability Act (HIPAA) rule related to ensuring patients right for privacy and security of their personal health information.
Description
The Health Insurance and Portability and Accountability Act (HIPAA) rules are more stringent than ever before. Every person who works with patients or comes in contact with a patients protected health information - whether direct caregivers, billing clerks, office staff, or CEO - will be held to a higher standard of accountability for keeping confidential information private.

With advances in electronic medical record documentation and storage, ensuring privacy and security of individuals health information is even more challenging. The stakes are high as criminal and civil penalties for improper use or disclosure of private medical information are increasing as well. It is critical that every employee become familiar with HIPAA requirements and their role in maintaining the privacy and security of protected health information.
Delivery
This is a self-paced course with optional knowledge check quizzes after each lesson. These non-graded quizzes allow you to check your understanding of the lesson objectives before proceeding to the next lesson. After the final lesson you will be required to take the final exam. You must score 70% or higher to pass the course and obtain a certificate of completion.
Objectives
Identify the basic requirements of the HIPAA Privacy and Security Rules
Explain when patient protected health information may or may not be used and/or disclosed.
State the individual rights granted by HIPAA.
Describe the standards used for determining when state law preempts HIPAA.
Identify commons situations in which breaches occur and the appropriate responses.
Describe the applicable sanctions for violating the HIPAA Privacy and Security Rules.
Contact Time
1.6 Contact Hour: based on 60 minute contact hour
Estimated Time
The estimated time for completion for this activity is 1.6 hour(s).
Intended Audience
This course is designed to meet the continuing education requirements of healthcare paraprofessionals, such as homehealth aide, nurses aide and personal care attendants.
Course Planning Team
Kathy L. Richie, RN, BSN; Kristi Kiehne; MBA; Robert W. Markette, Jr. CHC
Approvals
Washington State DSHS CE Approval Code:
- CO1731722
Washington State Department of Social and Health Services approved this course for CONTINUING EDUCATION PURPOSES for long term care workers.

Disclosure Statements:
Commercial Support: This course was developed in accordance with ANCC Commercial Support Guidelines. No commercial support was accepted for the development of this course.
Non-endorsement of Products and Off Label Use: This course provides a balanced view of therapeutic options. Use of generic names is always considered before using trade names. Consequently, if trade names are necessary, when available, we will use trade names from several companies. RCTC and the course planning team do not endorsed any products or drugs that may be mentioned in this course.
Author Originating
Robert W. Markette, Jr. - CHC
For more than ten years, Robert W. Markette, Jr., CHC, has focused his practice on representing home health, hospice and private duty providers in all aspects of their operations. With more than a decade of experience in working with the home health, hospice and private duty industries, Robert has developed a reputation for understanding the issues facing homecare providers.

In representing the homecare industry, Robert has assisted clients in a number of areas related to the operation of their business. He works with his client on issues related to Medicare/Medicaid compliance including surveys, responding to surveys, state and federal appeals of survey findings; payer issues, including appealing payer audit findings; HIPAA Compliance; Medicare and Medicaid fraud and abuse, including matters such as developing and implementing compliance programs, performing internal investigations and representing providers in external investigations and civil and criminal matters.

Robert is certified in health care compliance by the Health Care Compliance Board. He is also a frequent speaker on home health, hospice and private duty matters across the country, presenting to the American Health Lawyers Association and the National Association for Home Health and Hospice Care, as well as other national speaking events and numerous state trade association conferences and continuing education sessions.
Copyright
Materials used in connection with this course may be subject to copyright protection. Retention of the materials for longer than the class term, unauthorized further dissemination of the materials, or use of copyrighted materials in any way other than intended for this class is prohibited by Copyright and Teach Act laws.
Acknowledgment
This course was developed with Rochester Community and Technical College's Continuing Education and Workforce Development Division located in Rochester Minnesota. Development was funded from the Minnesota State Colleges and Universities System.
Evidence Based References
42 U.S.C.§§ 300gg et seq.
(1996) - Health Insurance Portability and Accountability Act of 1996 (HIPAA) P.L. 104-191. -
Office for Civil Rights
(last visited Nov. 27, 2013) - Health Information Privacy 45 C.F.R. § 160 (2013) - www.hhs.gov/ocr.privacy
Office for Civil Rights
(last visited Nov. 27, 2013) - Health Information Privacy 45 C.F.R. § 164 (2013) - www.hhs.gov/ocr.privacy
Federal Regulation
(Jan. 25, 2013) - Modifications to the HIPAA Privacy, Security, Enforcement, and Breach Notificaiton Rules, Final Rule Fed. Reg. 78, 17 -
Federal Regulation
(Oct. 30, 2009) - HIPAA Administrative Simplification: Enforcement, Interim final rule Fed. Reg. 74,209 -
Federal Regulation
(2009) - Health Information Technology for Economic and Clinical Health Act of 2009 Pub. L. 111-5, 123 Stat. 115 (2013) -
Course Code
HIPAA_PA
Course Category
Home Health