Home
>
Diabetes Overview for Health Care Paraprofessionals Syllabus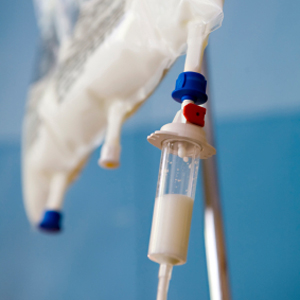 Diabetes Overview for Health Care Paraprofessionals
Description
An estimated 23.6 million people in the United States have diabetes mellitus, a group of diseases characterized by hyperglycemia due to insufficient insulin action, insulin production or both. Individuals with diabetes, regardless of the type, face serious short-term and long-term complications. This course provides an overview of the different types of the disease as well as symptoms and treatments for each. Complications of the disease will also be discussed.

Delivery
This is a self-paced course with optional knowledge check quizzes after each lesson. These non-graded quizzes allow you to check your understanding of the lesson objectives before proceeding to the next lesson. After the final lesson you will be required to take the final exam. You must score 70% or higher to pass the course and obtain a certificate of completion.
Objectives
State the two primary problems caused by high glucose in the blood stream.
Characterize each of the three types of diabetes mellitus.
List symptoms and treatments for each type of diabetes mellitus.
List the testing methods for diagnosing diabetes.
State the risk factors for diabetes mellitus.
Identify complications of diabetes mellitus.
List the symptoms and treatments of Hypoglycemia and Hyperglycemia.
State the critical components of basic diabetes education.
Contact Time
1 Contact Hour: based on 60 minute contact hour
Estimated Time
The estimated time for completion for this activity is 1 hour(s).
Intended Audience
This course is designed to meet the continuing education requirements of healthcare paraprofessionals, such as homehealth aide, nurses aide and personal care attendants.
Course Planning Team
Kathy Richie, BSN, RN, Patricia Jump, RN, PHN, MA, Ann C. Meritt RD, LD, CDE, Audrey J. Weymiller, RN, CNP, PhD, Margaret Harris, MS
Approvals
Washington State DSHS CE Approval Code:
- CO1731712
Washington State Department of Social and Health Services approved this course for CONTINUING EDUCATION PURPOSES for long term care workers. 

Disclosure Statements:
Author Updating
Ann C. Meritt - RD LD CDE
Anne earned her Bachelor of Science degree in dietetics from the Coordinated Dietetics Program at Auburn University. She is a Certified Diabetes Specialist currently employed as a Renal Nutrition Specialist. Prior to this, she was employed at the Jackson Hospital Diabetes Center in Montgomery, Alabama. She provided patient education on Diabetes Management, Impaired Glucose Tolerance (Pre-Diabetes) and one-on-one instruction for patients with gestational diabetes. In addition, Ms. Merritt has been a featured speaker for the annual Diabetes Update for medical professionals (nurses, pharmacists and dietitians) sponsored by the Diabetes Center. Her presentations focused on updates in diabetes as well as nutrition and diabetes. She earned her Certification in Diabetes Education in 2007.
Audrey J. Weymiller - RN CNP Ph.D.
Ms. Weymiller is a Nurse Practioner in the Division of Endocrinology, Nutrition and Metabolism/Endocrine Research/Department of Medicine at Mayo Clinic in Rochester MN. She received her Bachelor of Science in Nursing from the University of Wisconsin, Eau Claire; her Master of Nursing as a Family Nurse Practitioner from the University of Washington, Seattle; and her Ph.D. (c) in nursing from the University of Minnesota, Minneapolis. 

Audrey is a board certified Family Nurse Practitioner as well as being certified by the American Nurses Credentialing Center in Advanced Diabetes Management. Her most recent awards include the King Hussein Scholar in Nursing Research from the Mayo Clinic Department of Nursing as well as Hartford Geriatric Nursing Education Scholar and M& M Fellowship in Geriatric Nursing Research from the University of Minnesota. She is a member of the American Diabetes Association, Professional Section; Minnesota Diabetes Steering Committee and Diabetes Prevention Working Group with the Minnesota Department of Health. 

In her current position at Mayo Clinic, Audrey is involved with clinical research on the changes in muscle with aging and diabetes and the effects of exercise as well as working with RN case managers on strategies such as motivational interviewing and self-management.
Author Originating
Patricia Jump - RN PHN MA
Technical Nurse Consultant, President Acorn's End Training and Consulting. Patricia Jump received her Bachelor's in Nursing Degree from Winona State University and her Masters of Arts Degree in Health and Human Services Administration from St. Mary's University. She has over 25 years experience in the health care field and almost two decades of public speaking experience. As a professional trainer and consultant, Patricia conducts seminars across the country for all levels of employees in business, professional associations, educational organizations, churches, and government agencies. Additionally, she serves as personal coach, consultant, and retreat facilitator for home care leaders and organizations throughout the nation.
Links
Copyright
Materials used in connection with this course may be subject to copyright protection. Retention of the materials for longer than the class term, unauthorized further dissemination of the materials, or use of copyrighted materials in any way other than intended for this class is prohibited by Copyright and Teach Act laws.
Acknowledgment
This course was developed with Rochester Community and Technical College's Continuing Education and Workforce Development Division located in Rochester Minnesota. Development was funded from the Minnesota State Colleges and Universities System.
Evidence Based References
American Diabetes Association
(2009, January ) - Executive Summary: Standards of Medical Care in Diabetes-2009 Diabetes Care January 2009 32:S1-S2; doi:10.2337/dc09-S006 Retrieved December 21, 2009, from - http://care.diabetesjournals.org/content/32/Supplement_1
American Diabetes Association
(2009, January ) - Summary of Revisions for the 2009 Clinical Practice Recommendations Diabetes Care January 2009 32:S1-S2; doi:10.2337/dc09-S001 Retrieved December 21, 2009, from - http://care.diabetesjournals.org/content/32/Supplement_1
American Diabetes Association
(2010, January ) - Standards of Medical Care in Diabetes-2010 Diabetes Care, January, 2010, 33:S11-S61; doi:10.2337/dc10-S011 Retrieved February 16, 2010, from - http://care.diabetesjournals.org/content/32/Supplement_1
American Diabetes Association
(2010) - Diabetes Risk Test Retrieved from - http://www.diabetes.org/diabetes-basics/prevention/diabetes-risk-test/
American Optometric Association
(2010) - Diabetic Retinopathy Retrieved 12/21/09 from - http://www.aoa.org/x4712.xml?Play=true
Burant, C. (Ed.)
(2008) - Medical Management of Type 2 Diabetes (6th Edition) Alexandria, VA: American Diabetes Association -
Childs, B., Cypress, M., Spollett, G., (Eds.)
(2009) - Complete Nurses Guide to Diabetes Care (Second Edition) Alexandria, VA: American Diabetes Association -
Kaufman, F. (Ed.)
(2008) - Medical Management of Type 1 Diabetes (5th Edition) Alexandria, VA: American Diabetes Association -
Mayo Clinic Staff
(2009) - Type 2 Diabetes - Risk Factors Retrieved 2/16/10 - http://www.mayoclinic.com/health/type-2-diabetes/DS00585/DSECTION=risk-factors
National Diabetes Clearing House
(2009) - Diabetic Neuropathies: The Nerve Damage of Diabetes (NIH Publication No. 09-3185, February 2009) Retrieved from - http://diabetes.niddk.nih.gov/dm/pubs/neuropathies/
National Diabetes Clearing House
(2009) - Kidney Disease of Diabetes (NIH Publication No. 08-3925, September, 2008) Retrieved from - http://kidney.niddk.nih.gov/kudiseases/pubs/kdd/index.htm
Course Code
NADO
Course Category
Paraprofessional Health