Home
>
OASIS D1: What Do You Need to Know Syllabus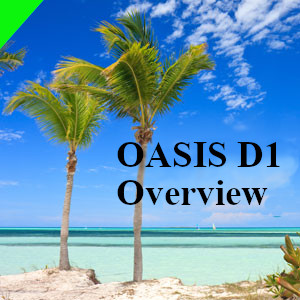 OASIS D1: What Do You Need to Know
Description
PLEASE NOTE: Contact hours are NOT available for this webinar

The OASIS D1: What You Need to Know informational webinar provides an overview of the changes from OASIS D to OASIS D1 effective as of January 1st, 2020. The webinar is designed to help staff understand and prepare for the key areas to focus on now in the content to get ready for PDGM.
Delivery
Objectives
Contact Time
0 Contact Hour: based on 60 minute hour
Estimated Time
The estimated time for completion for this activity is 0.4 hour(s).
Intended Audience
Professionals interested in OASIS D1
Disclosure Statements:
Author Originating
Cindy Krafft - PT MS HCS-O
Cindy Krafft brings more than 20 years of home health expertise that ranges from direct patient care to operational and management issues. For the past 15 years, Cindy has been a nationally recognized educator in the areas of documentation, regulation, therapy utilization and OASIS. She has served on several CMS driven Technical Expert Panels as well as an expert resource for OASIS Updates. Her focus is on providing the knowledge and tools to operationalize external requirements while keeping the driver of care where it needs to be – the needs of each patient being cared for in the home setting. Cindy has been involved at the senior leadership level for the Home Health Section of the American Physical Therapy Association for more than 10 years and is the immediate past President of that organization. She has been working with APTA and CMS to clarify regulatory expectations and address proposed payment methodologies to ensure the long term participation of all services provided in the home health setting.
Copyright
Materials used in connection with this course may be subject to copyright protection. Retention of the materials for longer than the class term, unauthorized further dissemination of the materials, or use of copyrighted materials in any way other than intended for this class is prohibited by Copyright and Teach Act laws.
Acknowledgment
This course was developed with Rochester Community and Technical College's Continuing Education and Workforce Development Division located in Rochester Minnesota. Development was funded from the Minnesota State Colleges and Universities System.
Course Code
OASIS_DLE
Course Category
OASIS D1