Home
>
Improving Care Transitions of Older Adults Syllabus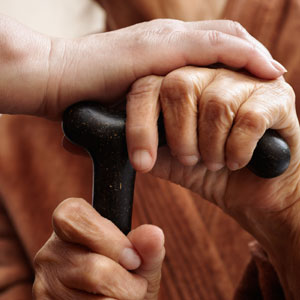 Improving Care Transitions of Older Adults
Course Learning Outcomes
As a result of participating in this learning activity the learner will be able to:
Demonstrate knowledge of how to decrease hospitalizations or re-hospitalizations of older adults in home care related to issues of care transitions as evidenced by passing the final exam with a score of 80% or higher at the at the end of the on-line learning activity.
Description
Hospitalization or re-hospitalization continues to be an issue for older adults. One of the factors influencing the older adults ability to return to home safely is the effective transition of care between facilities and home care. This program will focus on the role of the clinician in managing the care transition process to reduce issues in care issues that increase the risk of complications and the need to return to the hospital.
Delivery
This is a self-paced course with knowledge check activities. These non-graded activities allow you to check your understanding of the lesson objectives before proceeding on in the course. At the end of the course, you will be required to take the final exam. You must score 80% or higher to pass the course and obtain a certificate of completion.
Objectives
Identify concerns in care of the elderly population
Define transitions of care
Define care coordination
Identify barriers to successful transitions
Describe critical elements of successful transitions
Describe action plan for home health providers
Contact Time
1 Contact Hour: based on 60 minute contact hour
Estimated Time
The estimated time for completion for this activity is 1.2 hour(s).
Intended Audience
This course is designed to meet the continuing education requirements of health care professionals such as Licensed Practical Nurses, Registered Nurses, Physical Therapists, Speech Therapists, Occupational Therapists and Social Workers.
Course Planning Team
Kathy L. Richie, RN, BSN; Kristi Kiehne; MBA; Jeanette Mefford, RN, BSN, MPH, HCS-D, Beth Schoenfeld, RN, MSN, CCP
Course Expiration Date
As required by ANCC, this continuing nursing education activity must carry an expiration date. You must complete the content, Final Quiz and Course Survey on or before that day. The last day to successfully complete this course and receive a Certificate of Completion will be December 31, 2020.
Approvals
WNA/CEAP
- Wisconsin Nurses Association
"Rochester Community & Technical College is approved with distinction as a provider of nursing continuing professional development by the Wisconsin Nurses Association, an accredited approver by the American Nurses Credentialing Center's Commission on Accreditation."
Provider Approval Number: WICEAP-0149-007
Disclosure Statements:
Commercial Support: This course was developed in accordance with ANCC Commercial Support Guidelines. No commercial support was accepted for the development of this course.
Non-endorsement of Products and Off Label Use: This course provides a balanced view of therapeutic options. Use of generic names is always considered before using trade names. Consequently, if trade names are necessary, when available, we will use trade names from several companies. RCTC and the course planning team do not endorsed any products or drugs that may be mentioned in this course.
Author Updating
Beth Schoenfeld - RN MSN CCP
Beth is a Registered Nurse, with a Masters in Nursing with a clinical focus in Gerontology from the University of Evansville in Indiana. The majority of Beth's nursing career has been in home health care, working in both education and administration. Beth is also certified as a Chronic Disease Professional Health Coach (CCP) and has developed this program.
Author Originating
Jeanette Mefford - RN BSN MPH HCS-D
Jeanette Mefford is a home care consultant with more than 30 years of experience in administrative and clinical management and leadership. Through this experience, she has gained extensive knowledge and experience in federal as well as state regulation and compliance requirements, OASIS and Prospective Payor System. She is a recognized a leader in education and training seminars in Minnesota as well as nationally.
Links
Naylor, MD. 2004;9(6): 1-4 (PubMed)
Dr. Carla Parry PhD and MSW, Eric A. Coleman MD and MPH, Jodi D. Smith ND and GNP, Janet Frank DrPH and Andrew M. Kramer MD (2003) Home Health Services Quarterly, 22:3, 1-17, DOI: 10, 1300/J027v22n03_01
Department of Veterans Affairs Coordinated Transitional Care (C-TraC) program Toolkit © Copyright Eric A. Coleman, MD Denver, Colorado
Sevin C, Evdokimoff M, Sobolewski S, Taylor J, Rutherford P, Coleman EA.
Institute for Healthcare Improvement
June 2013 Cambridge, MA
WWW.IHI.org
Copyright
Materials used in connection with this course may be subject to copyright protection. Retention of the materials for longer than the class term, unauthorized further dissemination of the materials, or use of copyrighted materials in any way other than intended for this class is prohibited by Copyright and Teach Act laws.
Acknowledgment
This course was developed with Rochester Community and Technical College's Continuing Education and Workforce Development Division located in Rochester Minnesota. <br><br> Development was supported by the US Department of Health and Human Services - Health Resources and Services Administration (HRSA); Minnesota Geriatric Education Center (MAGEC) Grant # UB4HP19196; Subaward Grant # P001768405; Director: Robert L. Kane, MD.
Course Code
RNCT
Course Category
Professional Health