Home
>
Grief and Mourning: An Introductory Course for Providers and Caregivers Syllabus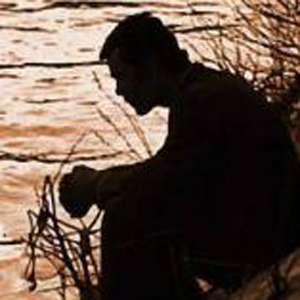 Grief and Mourning: An Introductory Course for Providers and Caregivers
Description
This course provides an introduction to grief and mourning for health care providers.
Delivery
This is a self-paced course with optional knowledge check quizzes after each lesson. These non-graded quizzes allow you to check your understanding of the lesson objectives before proceeding to the next lesson. After the final lesson you will be required to take the final exam. You must score 80% or higher to pass the course and obtain a certificate of completion.
Objectives
Describe grief and mourning in practical and theoretical terms
Discuss important factors that affect grief
Discuss important factors that influence mourning
Describe the role of providers working with the bereaved
Discuss important challenges and issues for providers
Contact Time
4.2 contact hour(s) based on 60 minute contact hour
Estimated Time
The estimated time for completion for this activity is 4.2 hours
Intended Audience
This course is designed to meet the continuing education requirements of health care professionals, such as Licensed Practical Nurses or Registered Nurses and Physical, Speech or Occupational Therapists.
Course Planning Team
Kathy Richie, BSN, RN; Tom Davis PhD, MS, LMFT, Peggy Harris, BS, MS
Course Expiration Date
As required by ANCC, this continuing nursing education activity must carry an expiration date. You must complete the content, Final Quiz and Course Survey on or before that day. The last day to successfully complete this course and receive a Certificate of Completion will be December 31, 2018.
Conflict of Interest Disclosures
Commercial Support
This course (CE activity) was developed in accordance with ANCC criteria and Commercial Support Guidelines. The planners and authors of this course have disclosed no relevant financial, personal or professional relationships with any commercial entities pertaining to this activity. The content has been designed to be free of commercial bias for or against any product or commercial entity.
Non-endorsement of Products and Off Label Use
This course provides a balanced view of therapeutic options. Use of generic names is always considered before using trade names. Consequently, if trade names are necessary, when available, we will use trade names from several companies. RCTC and the course planning team do not endorsed any products or drugs that may be mentioned in this course.
Author Updating
Author Originating
Tom Davis - PhD MS LMFT
Tom is a licensed Marriage and Family Therapist with over 25 years private practice in Counseling and Psychotherapy. He has taught classes, workshops and seminars on aging, grief and human development for over 30 years and coordinated graduate programs in counseling psychology for the University of San Francisco. He has a Master of Science degree in Clinical Psychology and Ph.D. in Sociology. Tom currently teaches Psychology and Sociology at Rochester Community and Technical College in Rochester, MN.
Copyright
Materials used in connection with this course may be subject to copyright protection. Retention of the materials for longer than the class term, unauthorized further dissemination of the materials, or use of copyrighted materials in any way other than intended for this class is prohibited by Copyright and Teach Act laws.
Acknowledgment
This course was developed with Rochester Community and Technical College's Continuing Education and Workforce Development Division located in Rochester Minnesota. Development was funded from the Minnesota State Colleges and Universities System.
Evidence Based References
J. William Worden
(4th Edition, 2009) - Grief Counseling and Grief Therapy Springer Publishing Company, LLC -
Crayton E. Rowe, Jr.
(Jason Aronson, Inc., 2000) - Empathic Attunement David S. MacIsaac -
Robert Karen
(1998) - Becoming Attached Oxford University Press, USA -
Edited by Klaus E. Grossmann, Karin Grossmann,Everett Waters
(2006) - Attachment from Infancy to Adulthood The Guilford Press -
Amir Levine, Rachel Heller
(2012) - Attached: The New Science of Adult Attachment and How It Can Help You Find and Keep Love Tarcher -
Elisabeth Kubler-Ross, David Kessler
(2007) - On Grief and Grieving: Finding the Meaning of Grief Through the Five Stages of Loss Scribner -
Therese Rando
(2000) - Treatment of Complicated Mourning Research Press -
Kenneth J. Doka, Terry L. Martin
(2010) - Grieving Beyond Gender: Understanding the Ways Men and Women Mourn, Revised Edition Routledge -
Editors: Margaret S. Stroebe, Robert O. Hansson, Henk Schut, Wolfgang Stroebe
(2008) - Handbook Of Bereavement Research And Practice: Advances in Theory and Intervention American Psychological Association -
Peter L. Berger and Thomas Luckmann
(1967) - The Social Construction of Reality: A Treatise in the Sociology of Knowledge Anchor -
Isabel Briggs Myers
(1995) - Gifts Differing Nicholas Brealy Publishing -
Editors: John D. Morgan and Pittu Laungani
(2002) - Death and Bereavement Around the World, Volume 1: Major Religious Traditions Baywood Publishing Company -
Robert V. Kail, John C. Cavanaugh
(2010) - Human Development: A Life-Span View, 5th Edition Wadsworth -
Robert V. Kail, John C. Cavanaugh
(2010) - Human Development: A Life-Span View, 5th Edition Wadsworth -
Course Code
RNGM
Course Category
Professional Health