Home
>
Total Parenteral Nutrition Overview for Healthcare Professionals Syllabus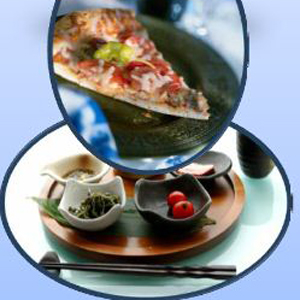 Total Parenteral Nutrition Overview for Healthcare Professionals
Description
Parenteral nutrition is the provision of supplemental or complete nutrition through an intravenous catheter, bypassing the gastrointestinal (GI) system. The first choice for patient nutritional support is usually the GI system. However, there are times this is not enough or not even feasible. When parenteral nutrition is the sole source of nutrition, it is referred to as Total Parenteral Nutrition or TPN.

This course provides an overview of TPN including it's uses, goals of therapy, and assessments necessary to begin and continue treatment. TPN supplies such as solution, additives, tubing and pumps will be discussed as well as key steps and care considerations for safe, successful administration.
Delivery
This is a self-paced course with optional knowledge check quizzes after each lesson. These non-graded quizzes allow you to check your understanding of the lesson objectives before proceeding to the next lesson. After the final lesson you will be required to take the final exam. You must score 80% or higher to pass the course and obtain a certificate of completion.
Objectives
Describe TPN including its indications and goals of therapy.
Describe assessment components related to TPN administration
Analyze patient needs to identify appropriate TPN delivery routes
Identify basic components of and supplies for TPN therapy.
Describe the process for safe administration and follow up care for TPN.
Apply knowledge of TPN therapy to determine appropriate plan of care for patients with TPN
Contact Time
1 Contact Hour: Based on 60 minute contact hour
Estimated Time
The estimated time for completion for this activity is 1 hour(s).
Intended Audience
This continuing education course is of interest for all healthcare professionals that communicate with patients and peers, such as: licensed practical nurses, registered nurse, physical therapists, dietitians, and social workers.
Disclosure Statements:
Author Originating
Lori Stich - AD RN
Ms. Stich has over 15 years of experience in healthcare. She began her career as a Certified Nursing Assistant/Trained Medication Aide in a long term care facility. She continued on in her education, becoming an LPN working in long term care, assisted living and pool nursing. It was during this time Lori began to develop her interest in infusion therapy. She went on to obtain her registered nursing degree in 2004 and started working with infusion therapy in home care and on a medical surgical floor of a rural hospital. Ms. Stich is currently a RN Clinical Manager and Infusion Nurse Specialist providing infusion therapy education for healthcare professionals in home care.
Copyright
Materials used in connection with this course may be subject to copyright protection. Retention of the materials for longer than the class term, unauthorized further dissemination of the materials, or use of copyrighted materials in any way other than intended for this class is prohibited by Copyright and Teach Act laws.
Acknowledgment
This course was developed with Rochester Community and Technical College's Continuing Education and Workforce Development Division located in Rochester Minnesota. Development was funded from the Minnesota State Colleges and Universities System.
Evidence Based References
Drugs.com Staff
(2010) - Total Parenteral Nutrition. Drugs.com Diabetes Care January 2009 32:S1-S2; doi:10.2337/dc09-S006 Last retrieved on 10/2010 from - www.drugs.com/cg/total-parenteral-nutrition.html
Infusion Nursing Society
(2004) - Core Curriculum for Infusion Nursing Lippincott Williams and Wilkins, 3rd edition. -
Infusion Nurses Society
Saunders, 2nd ed. 2001 - Infusion Therapy in Clinical Practice -
Infusion Nurses Society
Infusion Nursing Society, 2006 - Infusion Nursing Standard of Practice -
Medline Plus (2009)
Lonstreth, George F. (February 7, 2009) - Total Parenteral Nutrition Patient Instructions Last retrieved on 10/2010 from - www.nlm.nih.gov/medlineplus/ency/patientinstructions/000177.htm
F.A.Davis, 4th edition, 2005
Phillips, Lynn Diane - Manual of IV Therapeutics -
Lippincott Williams and Wilkins, 8th edition, 2006
Weinstein, Sharon M. Plummers - Principles and Practice of Infusion Therapy -
Wikipedia
Wikipedia Staff (2010) - Parenteral Nutrition Last retrieved on 10/2010 from - en.wikipedia.org/wiki/Parenteral_nutrition
Course Code
RNTP
Course Category
Professional Health